We make the process easy and keep you at the top of the mind of the younger generation of Chinese consumers and buying habits.  Let our experts optimize your Xiaohongshu presence and bring you the traffic you're looking for.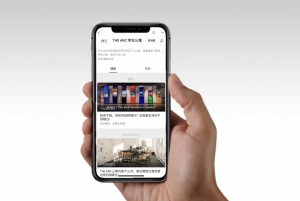 Xiaohongshu (RED) is a Chinese social shopping platform with millions of monthly active users. Xiaohongshu is also known as Red and is a beauty, style and fashion centered app where people share their own style and learn about new products from all around the world.
Xiaohongshu is quickly becoming one of the quickest growing social e-commerce platforms in China and has suddenly transformed into an important go-to for companies looking to acquire the attention of the younger Chinese audience. It combines elements of e-commerce, user-generated content and product reviews.
Xiaohongshu allows Chinese consumers to buy international products directly through its app and has global brands clamouring to build official accounts, initiate KOL campaigns and pay to advertise.
There are many ways to advertise your brand on Xiaohongshu like influencer marketing, paid advertisements, Pop up ads, integrated ads and brands can also open a store on Xiaohongshu.

Contact IDO Media today to discover WeChat services that will further your goals and fit your budget.
HEAD OFFICE
1B-1455 WAVERLEY STREET
WINNIPEG, MB R3T 0P7
BUSINESS HOURS
MON – FRI
9AM – 5PM