IDO Media can help with a variety of search engine marketing (SEM) activities to deliver more value, more efficient ad spend, and more targeted ads than anyone else. We primarily offer services for Google Search, the largest search engine in the world, and Baidu Search, the largest Chinese search engine. Both platforms allow advertisers to pay per click (PPC) for selected keywords but there are a few key differences to understand before starting your next campaign.
Many agencies offer the simplest SEM services in English with Google Ads, but IDO Media is currently the only Baidu-certified partner in Canada and offers an array of unique services for Google Search in Chinese as well. Continue reading for a brief outline of some of our more popular search-related services.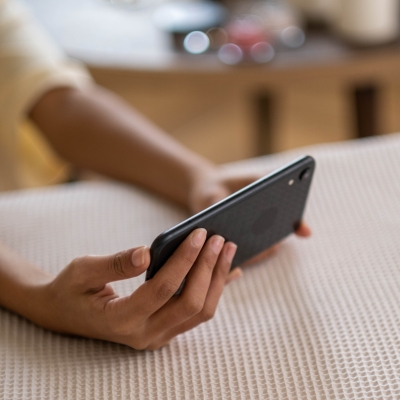 With over 76% market share in China, Baidu Search is the leading search engine in China. Because Google services are blocked in China, many Chinese consumers simply continue using Baidu outside of China. Baidu as an advertising platform is designed for Chinese businesses, requiring notarized forms, complex documentation, strict guidelines, and a Chinese business license, among other things. IDO Media takes care of it all in-house.
As a result, barriers to entry on Baidu are high and Baidu competition in Canadian markets is very low. In fact, IDO Media is currently the only Baidu-certified Partner in Canada. Harness this potential with a Baidu campaign to increase your brand's cultural appeal. We guarantee you rates and performance that will amaze you.
High barriers to entry for competitors
Low competition, lowest rates
IDO Media is the only Baidu-certified partner in Canada
Google Search offers many easily accessible services to advertisers, driving competition and advertising spending sky-high. While IDO Media has always offered excellent conventional SEM performance, our true competitive advantage lies in running Chinese campaigns in Google Ads to reduce your ad spending and target the Chinese community where they're searching.
Our translation experts outperform automated translation products such as Google Translate to bring you the most authentic and effective results. If your business is already spending on Google Ads but struggles to attract the Chinese audience you're looking for, ask us about our unique approach.
Competitive space in English
Opportunities in Chinese
Cover every base with IDO Media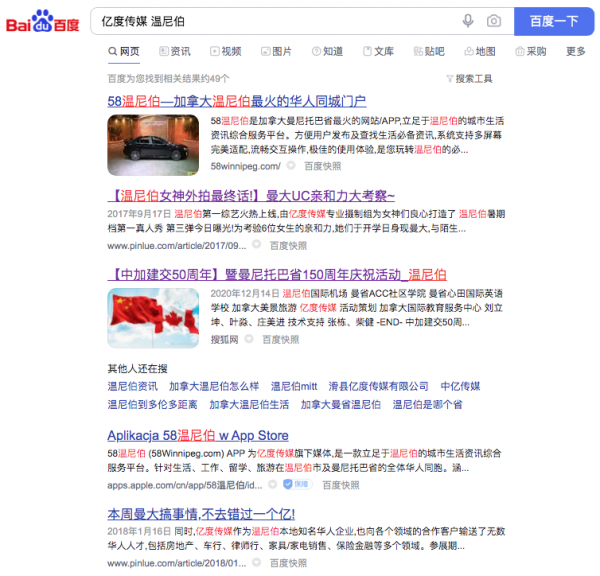 Advertising on Baidu is made simple with IDO Media. As we are currently the only Canadian Baidu-certified partner, there is very little competition for promoted ad placements in Canada, allowing us to secure your campaign the best rates you can imagine. Although the strict requirements for new campaigns do present a longer lead time than other search advertising, the exclusivity, cost savings, and IDO Media's leading role in the market present an enormous opportunity for your business. We make the complicated process easy and keep you at the top of the Canadian Chinese consumer's mind and search results.
The simplified process for IDO Media's clients is:
Set your campaign goals and budget cap
IDO Media requests documents from your company
Your campaign is registered with a deposit for Baidu
IDO Media carefully manages activity and performance
As you can see, Baidu presents an enormous opportunity for companies that have already looked into the "typical" platforms like Google, Facebook, Twitter, etc. For just a fraction of your monthly ad spend on other platforms, you will see targeted, affordable results you simply can't get elsewhere.

Google Ads work the same in Chinese as they do in English, the difference being the in-depth knowledge of Chinese consumers that IDO Media has cultivated over years of interacting with our community. We have plenty of experience with both styles of campaigns and each style follows the same simple steps. IDO Media will help you make the best decisions at each step to keep your spending efficient and convert more traffic into customers.
To get started, simply:
Choose the geographic area
Create your message
Decide on a budget cap
IDO Media carefully manages activity and performance
IDO Media's expertise will assist you at every step to ensure your ad spend is not wasted. Research shows that not only do Canadian Chinese consumers feel closer to your brand by advertising in their ethnic language (54%), but they also pay more attention to advertising in that language (53%). Let IDO Media bring you higher quality leads for less.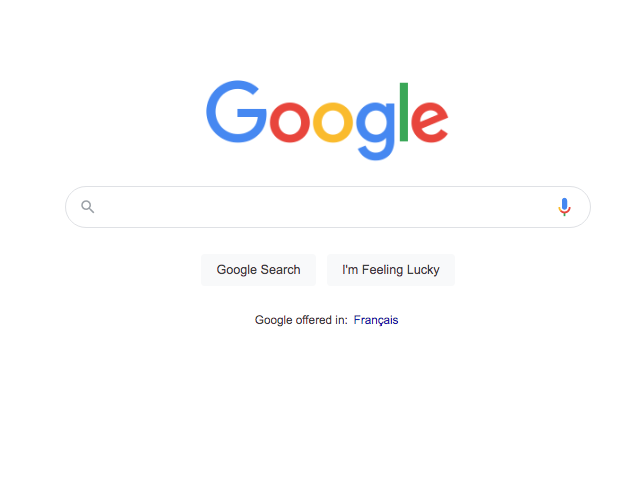 Search Engine Optimization
Our in-house expertise will work to bring your company's website to the top results in your field, both in English and in Chinese searches. We'll work with you to make an array of small adjustments that make a big impact on your search placement. Let our experts optimize your web presence and bring you the traffic you're looking for.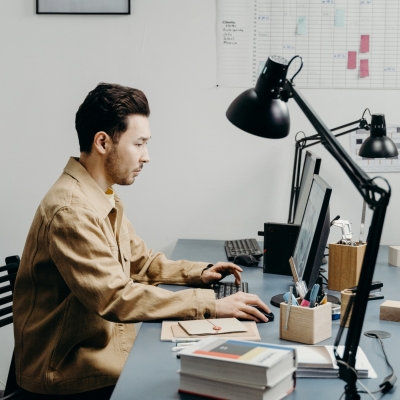 IDO Media can help you not only collect more positive reviews and maintain your reputation on major review platforms, but also remove frivolous negative reviews on websites, Chinese platforms, and search engine results. Stay on top of the conversation and get ahead with our consultation.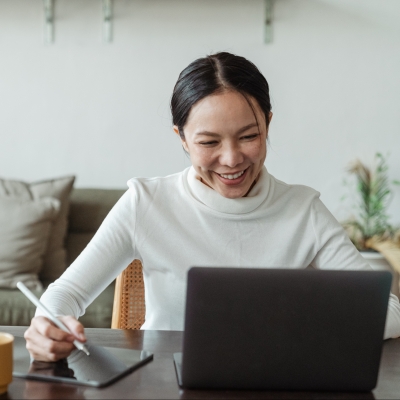 Bilingual Web Development
IDO Media combines web development skills with multilingual translation expertise to offer your business modern websites, from the largest nationwide chains to the simplest landing pages. Please see the Websites section in Our Work for a sample of our satisfied clients.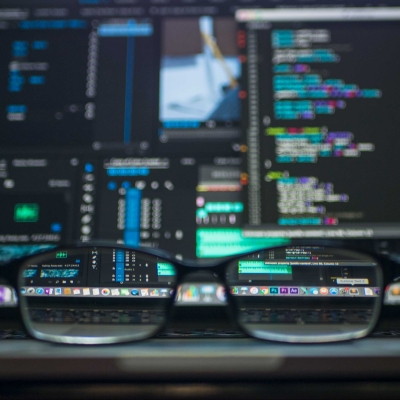 Contact IDO Media today to discover Search Engine Marketing solutions that will increase traffic and fit your budget.
HEAD OFFICE
1B-1455 WAVERLEY STREET
WINNIPEG, MB R3T 0P7
BUSINESS HOURS
MON – FRI
9AM – 5PM