IDO Media is a national, full-service marketing agency with its head office in Winnipeg, Manitoba. We specialize in connecting businesses to Canada's Chinese market. Through customized full-scale marketing and advertising plans, we create and execute result-oriented campaigns with optimal outcomes.
Representing approximately 10% of Canada's population and more affluent than ever, Chinese Canadian consumers are a very attractive demographic. We have a proven track record of successful marketing campaigns and the strongest skill set in our business niche. We will leverage our unique network to promote your business and achieve your goals.
Let us help your company excel in this market segment, expand your market share, and accelerate growth!
To be the leading full-service media agency with the most culturally diversified marketing expertise in Canada.
To help businesses accelerate their growth through cross-cultural marketing campaigns and multi-platform marketing services.

WHERE THE MAGIC HAPPENS
Our head office in Winnipeg has relocated from 2615 Pembina Hwy to 1455 Waverley Street in June 2021. Our new space is bright, open, and functional – ready for the next era!
OFFICE HIGHLIGHTS:
Nearly 3,000 SF of newly renovated creative space
Free parking for clients, guests and staffs
Open work area designed for collaboration
Six (6) private offices, Three (3) washrooms
Boardroom, kitchenette and private en-suite
An abundance of natural light with east, south
and western glazing
In 2003, Fisher came to Canada from Beijing, China. He completed a Bachelor's degree in Applied Mathematics from the University of Manitoba in 2008. After graduation, Fisher began working as a business analyst at CAA Manitoba. He worked with CAA for almost five years, gaining a great deal of practical experience, including North American marketing analytical experience.
Due to his strong sense of social responsibility, Fisher Wang founded a non-profit organization, Manitoba Chinese Community Centre (MCCC) in 2011, MCCC is focused on providing information and various services to the Chinese community living in Manitoba. In 2013, Fisher founded IDO Media, a full-service media company with print and online platforms. IDO Media is now an established entity in the Chinese Community that provides news, useful information on major aspects of immigrant life in Winnipeg, access to information about local businesses, and more.
IDO Media platforms have become an irreplaceable bridge between local businesses and the Chinese community across Canada. The company's diversified marketing approach breaks through the barriers of language and cultural differences, creating a common ground between Chinese consumers and businesses that market to them. IDO Media aims to provide the local Chinese Community with access to the businesses they need, while increasing their revenue and market share.
Fisher enjoys a prestigious reputation among the Chinese community in Canada and has formed a strong network with all levels of government. He has worked on political campaigns on the Federal, Provincial and Municipal levels, helping candidates to win their campaigns. Fisher also donates much of his personal time to assist his fellow Chinese community members.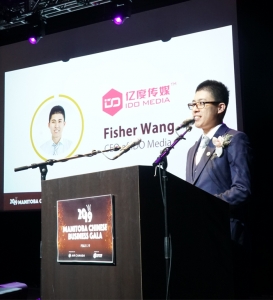 1. IDO Media was the official Chinese marketing partner to the Liberal Party during the 2015 Federal Election
2. Fisher Wang accepting the "Community Service" award from Winnipeg Mayor Brian Bowman in 2015
3. IDO Media receives special recognition from the Manitoba Legislature in 2017
4. IDO Media supports and donates to the Children's Hospital Foundation of Manitoba
5. Accepting "Canada 150 Recognition" award from Member of Parliament, Terry Duguid, in 2018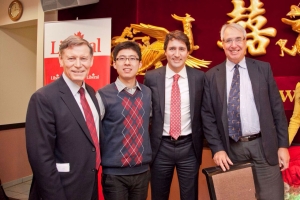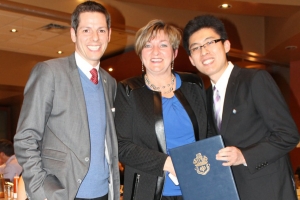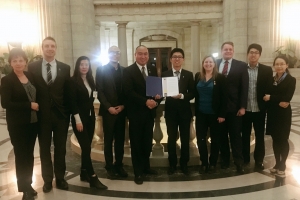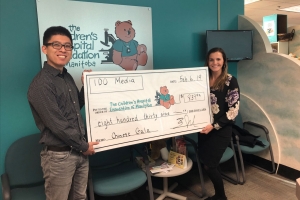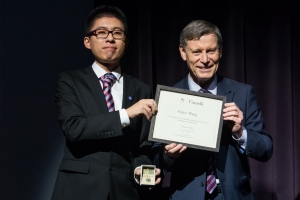 HEAD OFFICE
1B-1455 WAVERLEY STREET
WINNIPEG, MB R3T 0P7
BUSINESS HOURS
MON – FRI
9AM – 5PM