IDO Media owns and operates a number of "portal websites" which are common in China, offering the Chinese community in different regions an online hub to find and discuss news articles or classifieds listings. Private and sponsored listings include homes, vehicles, jobs, services, buy and sell posts, and more, comparable to Craigslist or Kijiji with an added element of community participation.
The audiences tend to be younger (68% 18-34) and split between China and Canada, primarily consisting of international students and young families learning about Canada while planning to immigrate.
Some of the largest Chinese platforms in Canada are owned by IDO Media and also have mobile apps associated with them. Our access to backend analytics and hundreds of thousands of pageviews each month make these platforms very attractive for advertisers.
Contact us today to learn more about our portal website advertising possibilities.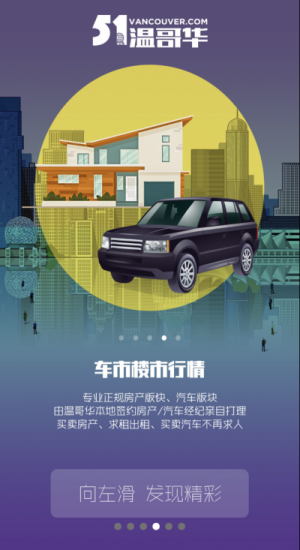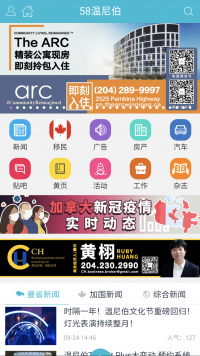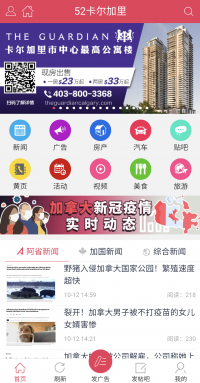 Every IDO Media portal website has its own free companion apps available on iPhone or Android app stores, allowing a convenient way for our audiences to take their community with them on the go.
Most of our traffic each month comes from mobile devices, so we ensure a seamless experience for all users.
There are a number of ways to advertise on our portal websites and apps, including display ads (banners), featured listings, and sponsored content. We work with clients to make sure your graphics are designed to fit perfectly on all our platforms.
Depending on the goals for your campaign, your ad can be placed in a number of ways on the homepage, subsection pages, or within news articles. For highest frequency and reach, a combination of these options and our other platforms offer a comprehensive solution. Contact us below for pricing details.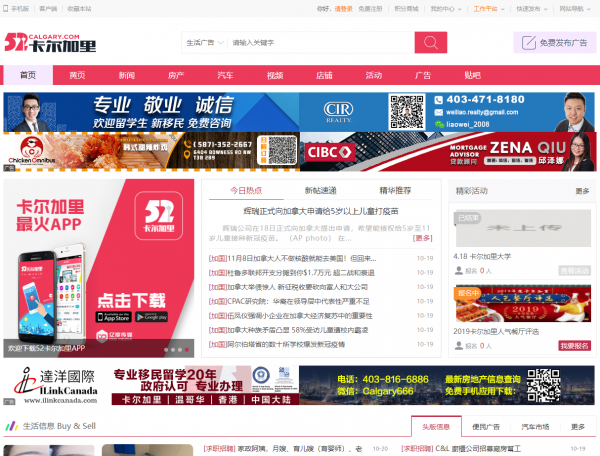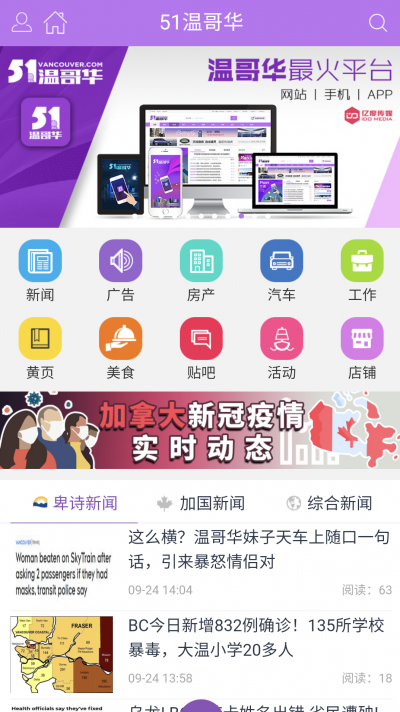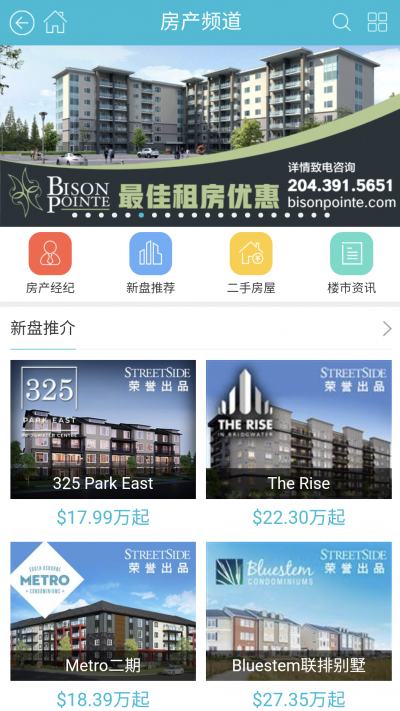 Featured listings allow for a richer, interactive viewing experience. Each featured listing can include several tabs of up to 8 images and titles each to be displayed alongside a vertical banner for your brand, ideal for auto dealerships or rental properties. These specialized ads offer great value and see far higher engagement than average due to the targeted approach.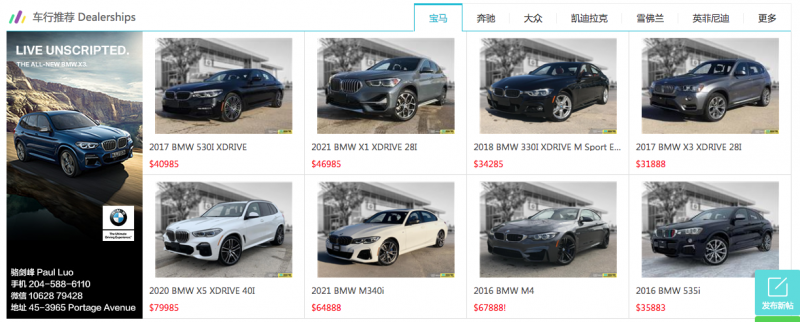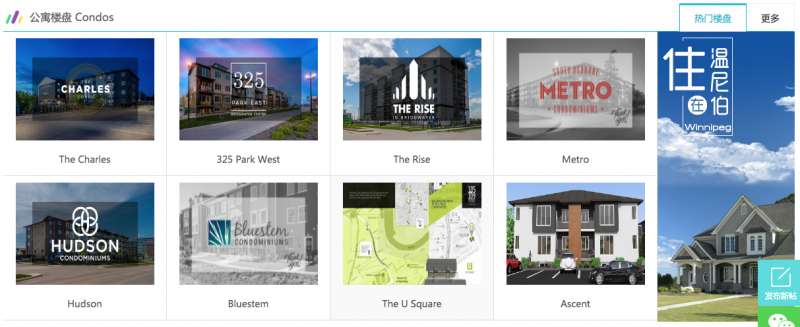 Classifieds are the user-generated content that makes portal websites comparable to English platforms like Craigslist or Kijiji. Here, users can post, search, or comment on jobs, buying and selling, questions and discussions, services, roommates, and more.
User-generated content such as this is what drives community interaction and retention, promoting engagement with all content, sponsored or organic.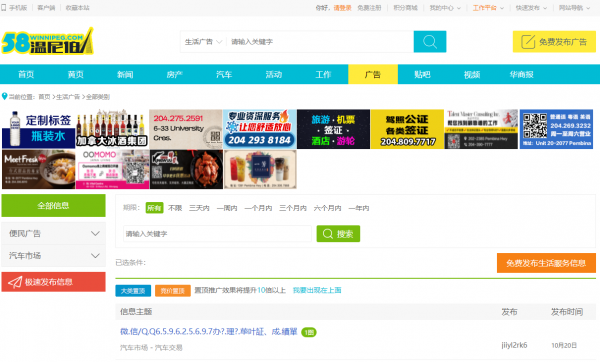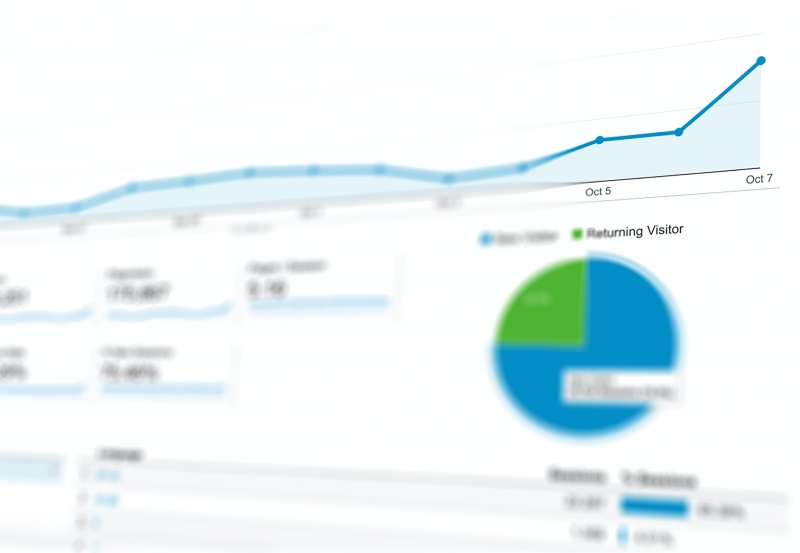 Unlike many marketing agencies, the advertising space we sell is owned and operated in-house, supported by professional and user-generated content. As a result, we have a unique perspective into the backend analytics of our platforms and can give you more in-depth analysis of your ad's performance than the competition.
Use our position to your advantage to conduct A|B testing, virtual focus groups, or market research with better data than you'll find elsewhere.

Contact IDO Media today to discover which of our Portal Websites solutions are best suited for your business or project.
HEAD OFFICE
1B-1455 WAVERLEY STREET
WINNIPEG, MB R3T 0P7
BUSINESS HOURS
MON – FRI
9AM – 5PM