We make the process easy and keep you at the top of the mind of the younger generation of Chinese consumers and buying habits.  Let our experts optimize your Tik Tok presence and bring you the traffic you're looking for.
Douyin is the perfect choice for brands who are targeting young and affluent Chinese audiences.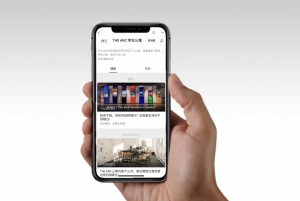 Douyin is the official version of TikTok in China. The Chinese version of the popular short video sharing platform has over 400 million active users and has a wallet function that the international Tik Tok does not.
There are 3 main ways that Douyin targets different audiences:
artificial intelligence targeting by matching user tags with video tags
similar audience targeting by allowing you to target ads to followers of other similar accounts
Demographic targeting by the parameters that you choose in relation to age, gender, location etc

Contact IDO Media today to discover WeChat services that will further your goals and fit your budget.
HEAD OFFICE
1B-1455 WAVERLEY STREET
WINNIPEG, MB R3T 0P7
BUSINESS HOURS
MON – FRI
9AM – 5PM